Reviews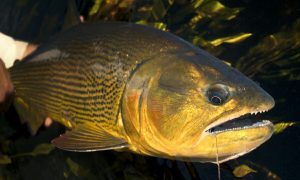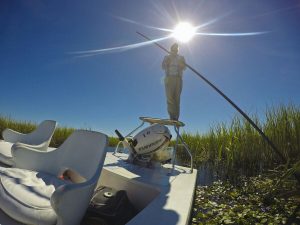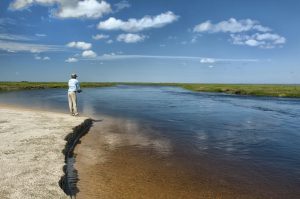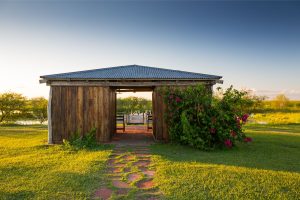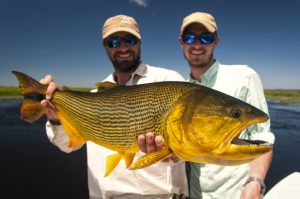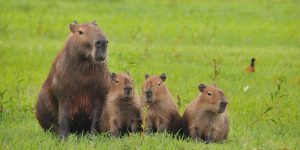 Read more testimonials
"Service was amazing! Fishing was spectacular! Guides were some of the best I´ve ever had." – John M., USA
---
"Staff was great. They did every thing to make my stay great fun." – Rod M., USA
---
"It was a new experience and I loved it."– Erik K., USA
---
"Now that we're back in Oregon, Bob has many tales to tell. Actually, he did very well for himself in the fishing. Those fish really JUMP!!!!! We saw lots of birds and animals, and even had an afternoon for horseback riding with a nine-year-old "gaucho" who showed us all of the interesting things about the ranch. A parakeet belonging to the 90-plus-year-old lady who lives down the road visited us every afternoon. He would land in the tree and say "hola!" "hola!" and then sometimes he would tell us his name…. "Cielito". The lodge was wonderful, and the staff were all superb! I can't say enough good things about them! The food was good, too. All in all, an adventure that we will look back on years from now and laugh — and laugh. Thanks again for helping us with this very special adventure." – Bob and Anne M., USA
---
"The best lodge we have been to. First class accommodations, meals and extremely competent staff, guides and management. Noel was in charge of the fishing operations, professional in every way, made sure we caught fish and enjoyed the experience. I could go on, nothing but superlatives for Noel, Carolina, all the guides and staff, were all of the highest standards of professional standards." – Joe C., UK.
---
"The best lodge we have been to in the most beautiful of places. The excitement of hooking my first Dorado is something I will never forget." – Joe C., Texas, USA.
---
 "To the team at Nervous Waters and especially Pira Lodge,
I literally do not quite have the words to express what a pleasure last week was for me and my son Will. You all operate at a level I have never seen before in the fishing and hunting travel business. The mix of a perfect location right in the middle of the beautiful marshland and so near the Corrientes River, the stunningly designed and executed lodge with authentic local style, the elegant yet comfortable furnishings, the exquisite and savory food, the perfectly paired wines, and a high level of service that is warm, timely, and always present – yet never intrusive – these things truly enable the Nervous Waters mission of being able to focus on the fishing while enveloped in an absolutely amazing environment. The vision is a reality.
And then…that fishing!!! Great gear, the right boats, effective flies and bomb-proof leader builds, but most importantly: the guides, who are knowledgeable, helpful, patient, and skilled. They were masters in knowing the incredibly complex and ever-changing marshland, skilled navigators, apt at finding the mercurial Dorado and the "bite" that was best at the time…AND they were wonderful at the subtle art of things like when to move, how long to give a certain fly, when to change method or depth, and having the boat in exactly the right place for the wind, the angle of the cast, the back cast, etc. And then to top it off, Jose was even an exceptional photographer and was like having an Audubon bird guide in the boat as well!
The Dorado was everything we hoped and more. Almost stunningly beautiful in the bright sun of Corrientes, and so aggressive, strong, always airborne. Truly one of the most compelling fish we have ever experienced and worth traveling 6,000 miles to catch. Our total including bank fishing, by the way, was 28 fish landed (IGFA leader rules applied on a couple lol) and almost as many jumped – and who knows how many missed by the rod-raising Colorado trout fishers as we tried to break old hook-setting habits.
Finally, great help and advice by Pablo and the Prana team allowed me to show Will a lot of BA, one of my longtime favorite cities. Great Argentine pizza and pasta, amazing Ojo de Bife, beautiful hotels and historic buildings, ice cream and chocolate, and walking through many neighborhoods.
All in all, this was a beautiful and memorable experience in which father and son both learned and grew and experienced wonder while we re-connected in meaningful ways. I would recommend Pira and Nervous Waters to anyone and we will be back (though we may do Bonefish in Abaco next)!
Thank you all, and especially Rosario for your warmth and amazing hospitality, and of course the lovely video! You are a great leader and have built a super team.
Muchas gracias!!!" – Harris and Will